Irena Pankiewicz, MD is an experienced Adult Neurologist who indentifies and treats a variety of Neurological conditions for her patients. For the finest Neurological care in southwest Houston, Richmond, Sugar Land, Missouri City and Katy, call today! We offer MRI brain and spinal system scans, as well as in office EMG nerve testing for Carpal Tunnel diagnosis. EEG brain wave testing is offered in the convenience of your home- no hospital stay required! Call to set up your appointment to discuss the most current options available to you in the diagnosis and treatment for your particular Neurological condition.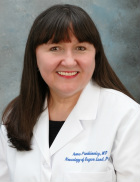 Irena Pankiewicz, MD has been providing compassionate, comprehensive and highly skilled Neurological treatment for the
past 22
​
years to Texas residents.
If you are experiencing
migraine headaches
, Back & Neck Pain, Stroke, Seizures, Dementia, Numbness & Tingling, Carpal Tunnel, Dizziness, Parkinson's disease or any number of other Neurological problems, Dr Pankiewicz can provide you with a complete diagnosis and treatment plan.
Don't ignore your symptoms, but call Dr Pankiewicz today to get the best treatment plan you deserve.
Call
281-937-7653
today to schedule your appointment. Most
insurance plans
accepted. Conveniently located in Sugar Land at the corner of Hwy 59 and Sugar Lakes exit at the Sugar Land Medical Center. Call
281-937-7653
to schedule an appointment or schedule online by clicking the schedule button.
---